Touching Dog Card Holiday Stories
There are so many stories coming in about how people are "letting the dogs out!" 
Here are just a couple.
One of co-author Randy's friends gifted their friends the Divine Dog Wisdom Deck for the holidays. These friends were visiting with their daughter and her family. Here is what their daughter shared about their family's experience:
"We were so happy that you joined us for our gathering and we look forward to spending more time with you when we return in February. We want to thank you for the wonderful gift of the Divine Dog Wisdom deck. We had a fabulous time as a family playing with them! Five year old Jens came up with the idea of asking a question about 2018 so we asked what would be helpful to understand or know in 2018. We each picked a card for ourselves with that question in mind. It was spot on! Will and I taught Jens how to feel the energy in the card wanting to be chosen. He got totally into it and then asked about how the light can get stronger against the darkness (he watches a lot of Star Wars too), what we need to do to stop wars from occurring. It was amazing the cards that he chose (and the language in the guidebook). Of course we had to explain some of the concepts and language but he totally got it and we all loved doing it together.

I would love to get these as a gift for some other friends and wondering if we find them on Amazon or directly from your friends. I would love to know more about the people who created them."
And another happy gifter shared:
"My brother-in-law and my sister just love the gift of the Divine Dog Wisdom card deck whose guidebook you signed for Robert's birthday. A card "accidentally" dropped out when my sister was moving the cards from the bottom of the box to the top, and it was the "Tenderness" card. It was perfect, as they have a beautiful golden German shepherd who is sweet friends with one of their two cats. My sister was pretty amazed at the synchronicity of that!"
From its signature product The Divine Dog Wisdom Cards, Enlighten Up LLC features here just one card of 62 with its theme, phrase and some excerpted words for reflection from the deck's wise and wonderful guidebook by Randy Crutcher and Barb Horn.
We at EnlightenUp LLC wish for you in 2018 all the inspiration and levity you can handle as you beat a new path to greater joy and fulfillment!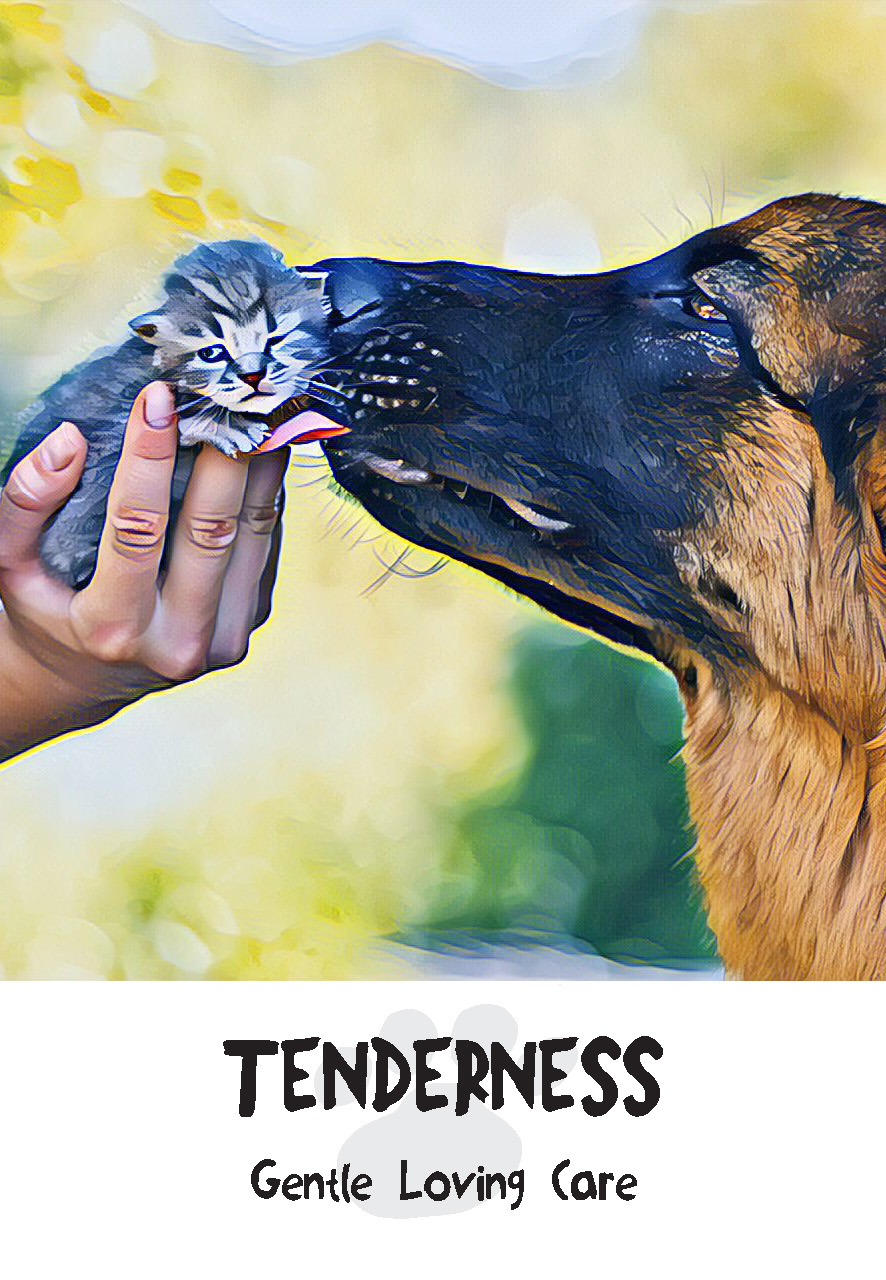 Get Your Paws on Divine Dog Wisdom Cards
Stay posted on more fun and current information from EnlightenUp: Follow us on Facebook.
Purchase the Divine Dog Wisdom Cards
Dive Deeper with the Divine Dog Wisdom
Get product updates, gifts and opportunities to participate in EnlightenUp's Levity and Inspiration for a Life Well-Lived.
More Paws to Reflect Posts